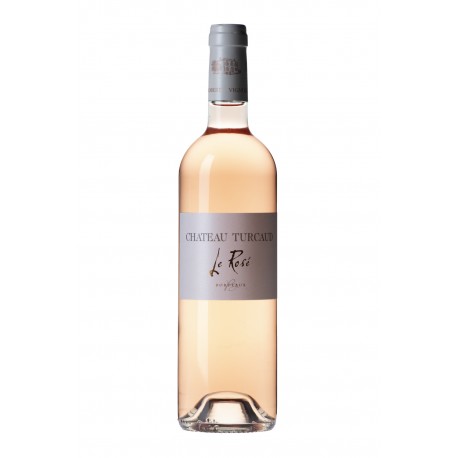 Château Turcaud Rosé Sec
Château Turcaud Rosé Sec has a beautiful aromatic freshness, with tart notes, on the candy and citrus fruits (grapefruit in particular). The 2015 vintage was awarded the Silver Medal at the Concours Général Agricole de Paris 2016.
Appellation
Bordeaux Rosé AOC
Vintage
2022
Grapes and vinification
50% cabernet sauvignon - 30% cabernet franc - 20% merlot. Winemaking : This wine macerates for fifteen hours in our pneumatic winepresses.
Colour
Attractive, brilliant, bright pink.
Nose
A lovely fresh, aromatic bouquet with hints of boiled sweets and red fruit (raspberry, strawberry and grenadine).
Palate
The high proportion of Cabernet accounts for this wine's freshness and crispness.
Tasting advice
Best enjoyed well-chilled within two years of the vintage. This is an uncomplicated, but delicious wine that makes a wonderful accompaniment to all good simple dishes such as mixed salads, cold meats, and barbecued meat as well as spicy and exotic dishes. It is also wonderful instead of white wine as an aperitif or with seafood.